Hancock Handlebars Bicycle Club presents
America's Classic Century Bicycle Tour
49th Hancock Horizontal Hundred
September 8th, 2019
7:30 AM – Rain or Shine at
The Marathon Center for the Performing Arts
200 W. Main Cross St., Findlay, OH
FOR MORE INFORMATION: http://www.hancockhorizontalhundred.com/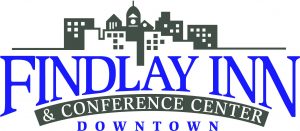 Take advantage of a special, discounted rate the entire weekend!
Rates for Hancock Handlebars Bicycle Club are $114 For Single King Bed or Double Queen Beds plus taxes. For reservations call 800-825-1455 and ask for your Group code HHH19 or https://us01.iqwebbook.com/FICCOH935/
The Findlay Inn & Conference Center has proudly served Findlay for over 20 years. We are a Full-Service  Hotel with Beautiful Three Story Grand Atrium. Free WIFI, Continental Breakfast, Fitness Room & USA Today. Featuring Our Award Winning Restaurant Tavern At The Inn.